The planet
Venus
is tracking through
Taurus
at the moment, and this Friday it will transit through
The Pleiades Cluster
.
I've just been looking at some recent images from the
MicroObservatory
remote telescope facility:
https://waps.cfa.harvard.edu/microobser ... ectory.php
This 'scope also has a camera on its wide-angle finder, which gives a good view of the sky around the cluster.
I've made a little animation of its three most recent images, from March 28th, 29th & 31st: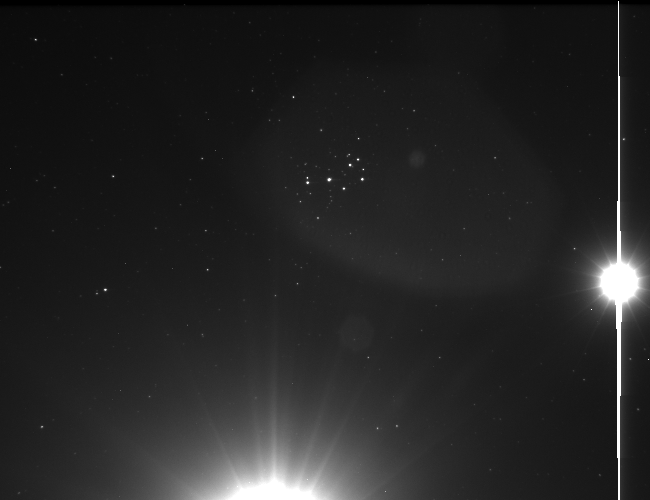 The bright glow at the bottom of the first image is the Moon, and the bright streaks emanating from Venus are due to "blooming" (an overloading effect in the CCD camera).